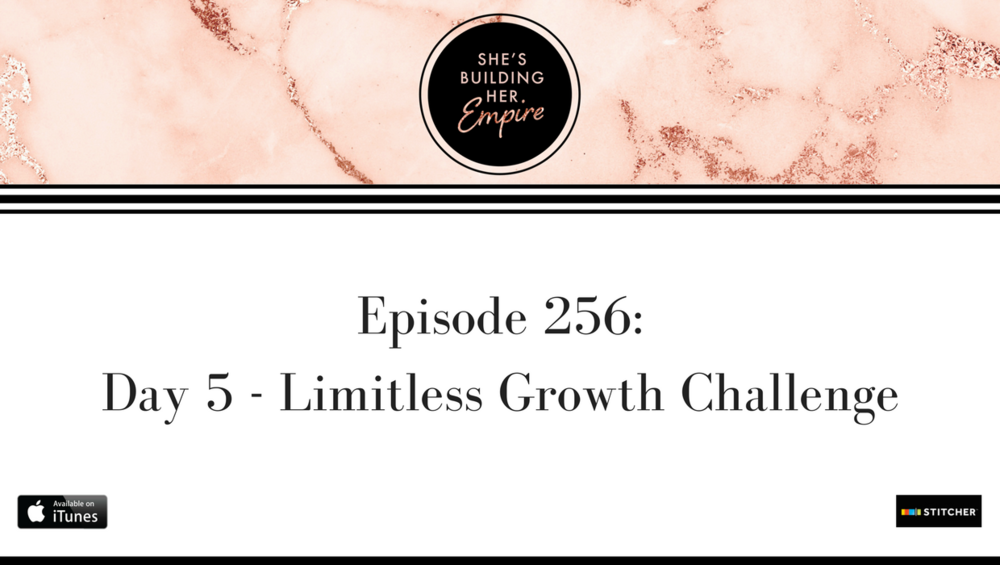 Stacy Tuschl is a speaker, business coach, and the owner of The Academy of Performing Arts in Wisconsin. She is the author of the book "Is Your Business Worth Saving?" where she reveals proven strategies for pulling entrepreneurs out of a rut and launching them toward business success.
Welcome to Day 5 of the Limitless Growth Challenge! Today is all about Your Network = Your Net Worth. Have you ever stopped and wondered how your environment is affecting your growth? As a female entrepreneur, there is a lot that's expected of you. Greatness, to put it mildly.
Thus, when it comes to relationships and network, you have to be careful and proactive – so you can expand your reach, surround yourself with fellow high-achievers, and make more happen in less time by connecting and collaborating.
With day 5, we will go into how your environment shapes you into the person you are, and a story that you may get a kick out of (it would literally change the way you think about your network). You become who you surround yourself with. So choose wisely.
Did you know, at the end of this challenge I will be investing $1,000 in someone's business.  Yes you heard that right, I want to donate $1,000 to one person to help them build their bigger better business.  Would $1,000 help right now? I bet it would.
So if you want a chance to be that winner, here is what you need to do.
Make your Instagram profile PUBLIC, so that I can see your daily posts by following the challenge hashtags.
For 5 days of the challenge, you need to carefully do the homework that I share in the video you get in your email. You can post an image, a quote or a picture of yourself, and in the caption, share your response, a takeaway, or big ah-ha.
Use the hashtag #IamLimitless in your post & tag me (@stacytuschl) so that I can see your participation in the challenge. You must BOTH use the hashtag AND tag me to qualify your post.
I am so proud of you for finishing the Limitless Growth Challenge. I loved seeing all of your posts, takeaways and big ah-ha moments! Now for those of you that loved this challenge and had some huge breakthroughs, and you don't want this to stop, I want to share with you a program that I am opening up today called Propel.
Propel is a 6 month group coaching program that is for female entrepreneurs.  Our focus is to bring these visions to life. To help you push past those beliefs, identify yourself as someone who deserves the life she is about to create and have your biggest and best year yet.  We are almost halfway through the year and we still have time to turn this around. If you need strategies, systems, and support, I am here to help! If you are looking for a business coach, a group of like minded individuals and want to up-level your business, you need to check out Propel.