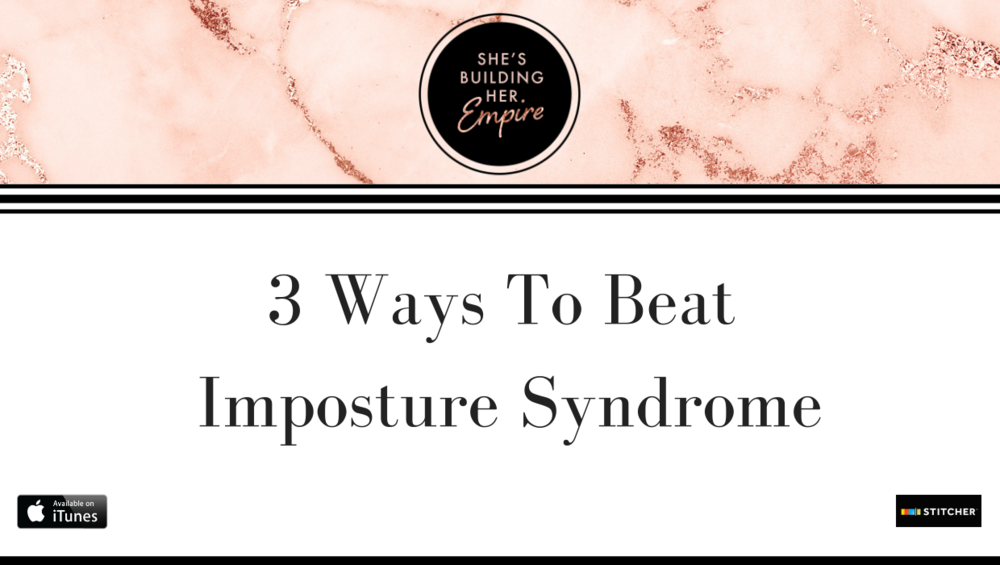 Stacy Tuschl is a speaker, business coach, and the owner of The Academy of Performing Arts in Wisconsin. She is the author of the book "Is Your Business Worth Saving?" where she reveals proven strategies for pulling entrepreneurs out of a rut and launching them toward business success.
Welcome back to episode #278! I want to talk about Imposter Syndrome. This term was new to me just a couple of years ago, but I quickly began to realize this was a huge issue for so many women, including myself! Today I am going to share with you 3 things you should know in order to beat it!
"It took me a while to learn this…" At 1:04 I'm talking about what I've learned about not being in the right mindset which leads us to not getting the results we want. I'm sharing my mission with you and what I hope I can do for you.
"Your thoughts are not reality…" At minute 4:39 I'm jumping in to the first tip and the core root of imposter syndrome. Hear why we need to change our mindsets to tell ourselves positive things in order to move forward and stop listening to the negative voice in our heads.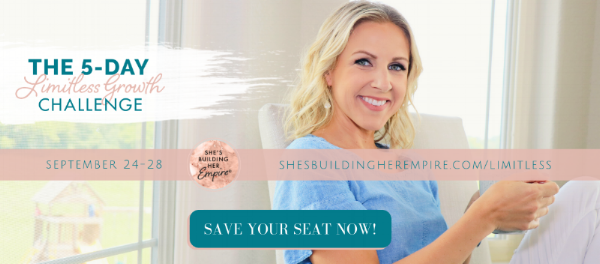 "You don't have to be an expert…" At 9:16 I'm sharing tip #2. I seriously hate to break it to you, but you MAY never feel like enough of an "expert" but I love the phrase "act as if!" I'm giving you insights into a recent survey I sent out with some of my clients.
"They suffer from imposter syndrome too…" At minute 12:41 I'm talking about tip #3, we're in this together. Hear why you should act like a six figure entrepreneur, hang with the six figure entrepreneurs and do what the six figure entrepreneurs do.
It takes a brave and courageous woman to beat imposter syndrome. It's totally a real thing, but I am here to tell you it's not too big to stop you, but you have to make the decision.
I want to tell you that we are bringing back the 5 Day Limitless Growth Challenge in just 2 weeks! If you've been feeling trapped in a repetitive cycle day after day, month after month, and your growth stalled because of it, let me help you rediscover your true self, refresh your perspective, and restart your life with a fresh dose of passion, fulfillment and joy in just 5 days for less than 10 minutes a day. Save your spot by clicking here!