I'd love to tell you more about me and help inspire your own business journey
Being a lifelong visionary, a highly committed woman and an intensely passionate entrepreneur, I understand your desire to touch lives through your meaningful work.  Your business expands far beyond the idea of being your own boss. It's a combination of your natural gifts, skills and life experiences that you want to help others with and be recognized for.
But as a seasoned local entrepreneur, high-performance coach and business mentor, I also understand the inner and outer struggles entrepreneurs experience in business each and every day.  Despite all the hard work and giving it your best, it has become increasingly difficult to stand out in a saturated marketplace. The competition is fiercer than ever and consumers are very wary about where they put their trust, time, and hard-earned money.
I know what it's like to toss and turn at night over an expense, to wonder if you'll ever make your dreams come true, and to look in the mirror and ask, "Is this business even worth it?"
And while I don't know you personally, I can tell you the answer is "yes." You had a vision of starting your own business and you had the courage to actually do it. But starting and running a business are two different things. Now that you're up and running, I'm going to help you turn your local business into your dream business.
More calm and less chaos. More revenue and less stress.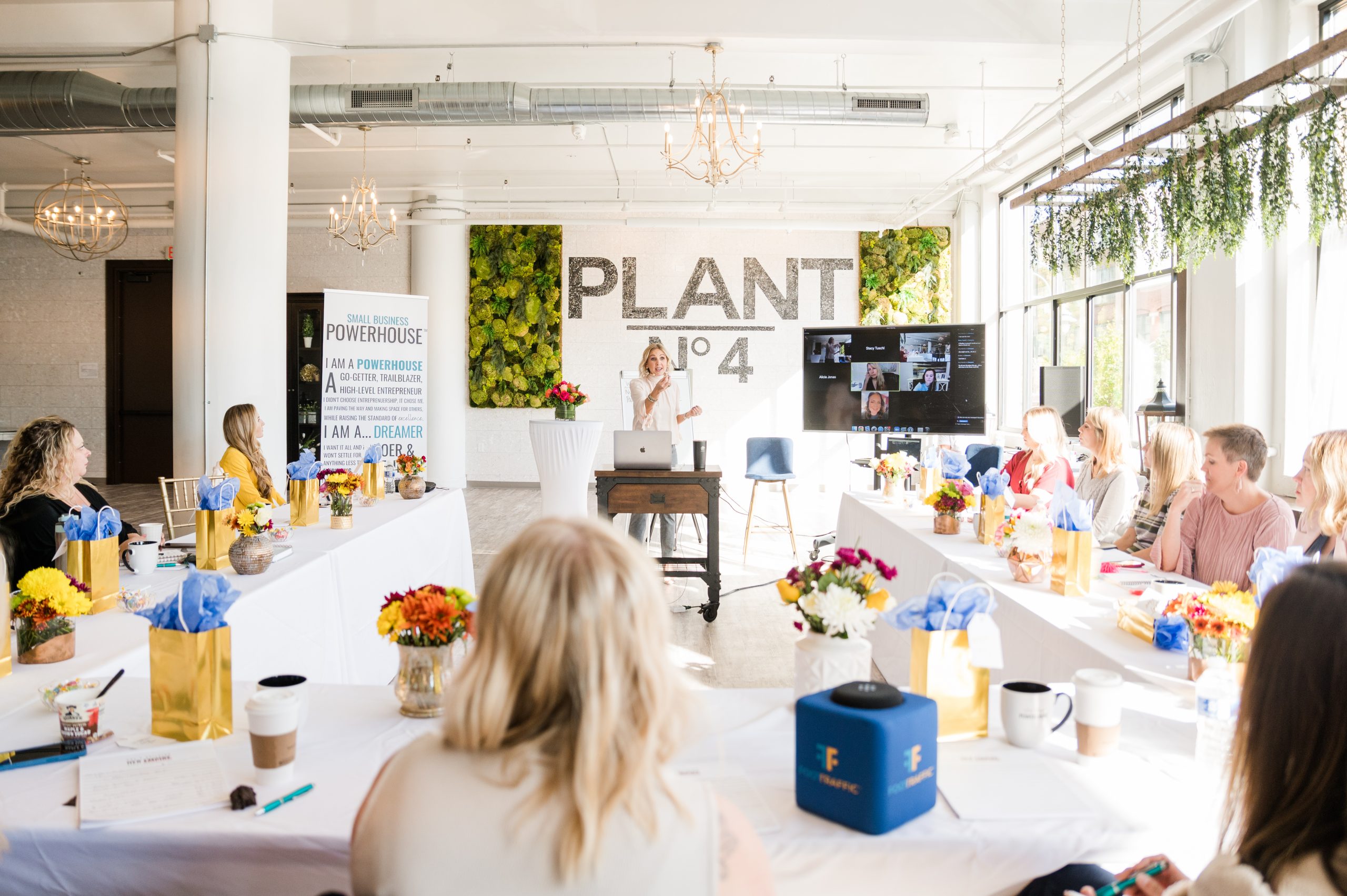 I'm a best selling author and speaker, the owner of multiple 7-figure businesses and the creator of the Well-Oiled Operations™, where I help small business owners get more customers in their door, more profit in their pockets, and more happiness in their homes.
My in-depth process guides my students to break through their challenges, operate at their highest potential and create self-sustaining businesses—all without sacrificing their families or lifestyles. You shouldn't be sacrificing your life for your business; your business should be supporting your life.
Bringing inspiration, innovation, and practical tactics for business building process to local small business owners who are ready to stop struggling and start succeeding.
Growth: I am obsessed with perpetually becoming a better version of myself as a wife, mother, and business owner, and I look for the same level of dedication in people I work with. Growth isn't always comfortable, but it always leads to something better.

Respect: Each of us is on our own timeline and you're right where you need to be. I respect you as a person and as business owner no matter where you are on the journey, and I value my role in helping you get to the next level.

Tough Love: I will always be honest and will always speak with love…but sometimes the truth won't be what you want to hear. I'll say it anyway, though, because my goal isn't to make you feel good for a moment, it's to help change your life forever.
To lead by example, live a balanced life and empower entrepreneurs to become self-sustainable without sacrificing their families.
A Question I Get Asked All the Time…
I get asked this one question all the time by many over-worked small business owners.
"How do I scale my business when I am already working all the time and under paying myself?"
Not too long ago, I was one of the people asking myself the VERY same question. I thought the secret lied in hard work, constant hustling and grinding, and making myself the "always on, always available" linchpin of my business.
And I was wrong. Incredibly wrong. Business success doesn't equate to the number of hours you put in or how many calls you take at home during dinner. Hustling is not the road to success. Instead, success actually comes from a strategic process that anyone can implement.
If you want to take a massive leap of profits, cutting away months (or even years!) of frustration, false starts and dead-ends– I've got a gift for you. And this is perfect for you if you know in your heart that there's more to life and business – more creativity, more flow, and more joy but you aren't sure how it all comes together.
FROM TEACHING MIDDLE SCHOOLERS HOW TO DANCE… TO A 7-FIGURE BUSINESS OWNER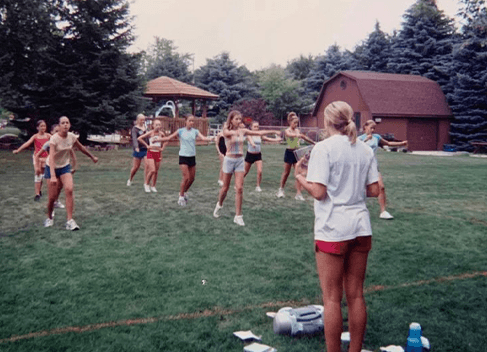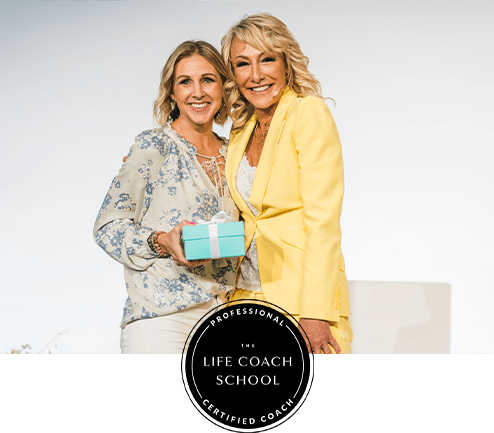 It's Been A Wild Ride and I've Loved Every Minute of it.
Today people know me from my:
17 years of rock-solid business experience
Wisconsin's Small Business Person of the Year
#1 Best Selling Author for my book "Is Your Business Worth Saving?"
My Top Ranking Podcast "Well-Oiled Operations™"
Let's Get One Thing Straight…
This is NOT an overnight success story.
That wasn't remotely the case.
I've been through thick and thin of life. Especially being a mom, it wasn't always easy to set big bold goals and commit an unlimited amount of time to achieve them.
When I launched my performing arts business in 2002 from my parents' backyard, I was a wide-eyed 18-year-old. By the time I was a junior at the University of Wisconsin-Milwaukee, my small, backyard hobby had turned into a real business. I incorporated, rented space, and threw myself into my entrepreneurial dream full force.
Over the course of next 10 years, I expanded my business into a custom-built facility, added a second location, and started turning over 7 figures annually.
My business growth didn't go unnoticed, and soon other local business owners began approaching me, often asking, "How are you able to grow this business while still being a present, active wife and mother?" That question helped my identify my next great calling: To help other small business owners navigate through the hurdles of life and business to reach new pinnacles of success.
I'm dedicated to being your true partner on the road to achieving your dreams and I infuse compassion, experience-backed advice, a realistic approach and, yes, sometimes tough love to help you do it.
When I'm not growing my business, or helping other business owners do the same, I love spending time with my husband, Kent, and our two daughters, Tanner and Teagan. I've achieved the success and balance I've dreamed of, and I'd love to help you do the same.