What You Will Learn In This
5 Day FREE Challenge
3 Steps to Financial
Freedom:
How to increase your cashflow without adding a new product even if you've tried
everything & your margins are low

How to stack your wealth without hiring
another team member even if you've had a tight grip on everything and have trouble
delegating




How to multiply your time without working more even if you're a control freak

How to leverage your team's genius zones to
generate more cash on demand without having to micromanage

How to Avoid the 5 Most Common Mistakes
Business Owners Make as They Scale
(number 3 has already cost you millions!)

Reserve your free seat now!

This On-Demand Training
hosted by Stacy Tuschl
will help you create a well-Oiled operation
that runs without you!
Don't Miss Out!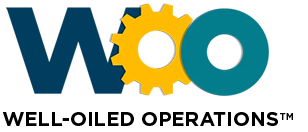 Stacy Tuschl LLC 2022 All Rights Reserved
Privacy + Terms
DISCLAIMER: Stacy Tuschl LLC and Well-Oiled Operations™ is not part of the Facebook or Instagram website or Facebook Inc. or Instagram. Additionally, Stacy Tuschl LLC and Well-Oiled Operations™ is NOT endorsed by Facebook or Instagram in any way. Results are not typical or guaranteed. For Questions, email us at [email protected]