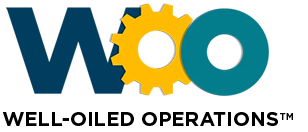 Want to Know How This Works?
Strategy: It's our Well Oiled Operations™ method that we have taught 1000's of
business owners all over the globe, and it comes down to three things.
1

Knowing your numbers and using that data for effective decision making.

2

Hiring and training your team become revenue generators, and not just a payroll. expense.

3

Creating a client machine, helping you increase your retention, your referrals, reactivations and upsells.


You Need to Get Strategic Now Before it's too Late. So You can Benefit During These Times and Get Ahead.
We put more emphasis on client delivery than we do on marketing. We use our Well Oiled Operations™ method to retain upsell and increase referrals. We have the templates, the scripts, the spreadsheets, everything you need to plug and play in your business.
We'll either let you know if we think we can help you and you can take advantage of our insane Money Back Guarantee or we will tell you you're not ready yet. But we'll give you a few strategies to work on in the meantime to help you get there. Either way, you're gonna get a ton of value out of this call.